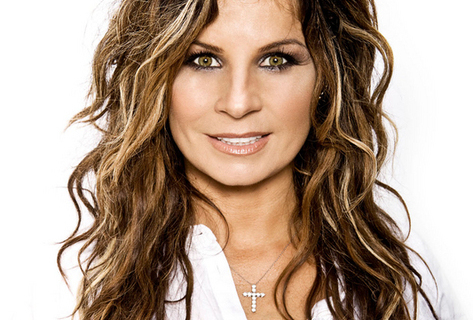 Most Swedes have an opinion about Carola Häggkvist, but no matter what you think. Few may disagree that she's the undisputable Swedish queen of the Eurovision Song Contest. She rose to fame in 1983 when she won the Swedish contest with 'Främling,' written by Lasse Holm and Monica Forsberg. The album Främling came to sell more than 1 million copies, becoming one of the biggest albums ever in this country. The television broadcast was watched by 6.1 million Swedes – 84% of the population. Surely, she had trended on Twitter had it been around. She finished third in the Eurovision final behind Luxembourg and Israel. In 2013, she performed at the Swedish Melodifestivalen performing the new version of 'Främling' to celebrate her 30 years anniversary as an artist.
Carola – Främling – 30 år @Melodifestivalen 2013 Friends Arena [HD]

In 1990, she returned to Melodifestivalen with 'Mitt i ett äventyr,' which finished second behind Edin-Ådahl. Her track was included on her album Much More. No rest, Carola didn't give up and won both the Swedish contest and the whole Eurovision Song Contest in 1991. 'Fångad av en stormvind' arrived atop in Rome, Italy. It was a narrow margin as she had the same result as France's Amina Annabi, but Carola had been awarded most "12 points"-votes.
Eurovision 1991 – Carola – Fångad av en stormvind

Carola Häggvist finally returned to Melodifestivalen in 2006, when she won the national competition with 'Evighet,' which was translated into 'Invincible.' On stage at the ESC in Athens, this was the third time! She finished fifth.
Carola – Invincible (Sweden) 2006 Final