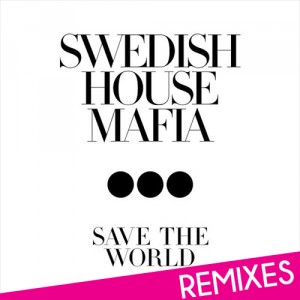 CHART REFLECTION. Unfortunately, WelcheMusic isn't in Ibiza tonight. For those who wants to party, we seriously recommend the Masquerade Motel who will host none other than Swedish House Mafiia. Steve Angello, Sebastian Ingrosso, Third Party with a special guest performance from Tinie Tempah. Fans can have their photos published on Swedish House Mafia's Facebook page.
httpv://www.youtube.com/watch?v=BXpdmKELE1k
Check out the latest hit "Save the World" which dropped five places to No.22 on the UK singles chart on Sunday. The track has reached No.6 in Sweden.
The group's debut single came in 2007. A collaboration with Laidback Luke, "Get Dumb" failed to make any real chart impact. The first chart hit was "Leave the World Behind," another Laidback Luke song featuring Deborah Cox. Come 2010 and the worldwide smash hits "One" and "Miami 2 Ibiza" – both UK top ten hits.