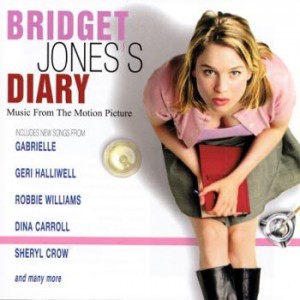 CHART REFLECTION. It looks as if Bridget Jones's Diary 3 is about to happen. The film studio Working Title does confirm that Bridget Jones will return, but has not commented on Renee Zellweger, Colin Firth and Hugh Grant participating. Firth played the role of Mark Darcy in Bridget Jones's Diary (2001) and the follow-up in 2004.
WelcheMusic immediately thinks of the upcoming soundtrack. The first movie was headlined by Gabrielle's fantastic ballad 'Out of Reach,' on a soundtrack featuring artists such as Robbie Williams and Aretha Franklin. Bridget Jones 2: The Edge of Reason featured the Mary J. Bliges's cover of 'Sorry Seems to Be the Hardest Word' as well as a rendition of The Shirelles' 'Will You Still Love Me Tomorrow?' by late Amy Winehouse.
According to EW, the first installment grossed $281, while the second ended up at $262m. We're just as excited about the soundtrack as the movie and will keep you posted!