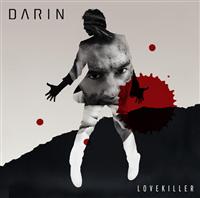 23 year old Swedish-Kurd pop singer Darin scores his 18th hit on the Swedish singles tally as "Microphone" bows at No.16. Lifted from the latest album LoveKiller, the track is used in the promotional video for the 2010 season of Idol. No stranger to that talent show, Darin was the runner-up in 2005 beaten by Daniel Lindström.
[youtube=http://www.youtube.com/watch?v=G_vBMW5u7Bk]
No less than five tracks have charted from his latest album. Apart from the title track, which soars 14-10 on this week's singles tally, the following tracks have peaked so far.
"Viva La Vida" was performed live on Idol last October, topping the charts for two weeks. This actually beats Coldplay's original chart performance as they peaked at No.7 in May 2008.
"You're Out of My Life" was produced by Arnthor of Jennifer Lopez fame and was Darin's entry in the Swedish leg of the Eurovision Song Contest 2010. It peaked at No.3 this March.
"Can't Stop Love" was written especially for the royal wedding of Princess Victoria and Daniel Westling, peaking at No.13 in June.
"Microphone" bows at No.16 this week.
His LoveKiller album enters at No.2 this week, unable to knock Iron Maiden's The Final Frontier off the top. Darin's first three albums (The Anthem, Darin and Break the News) all made it to the top, while 2008's Flashback peaked at No.10.