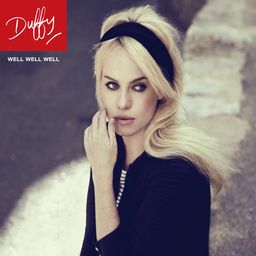 CHART SPOTLIGHT. Fredrik Skavlan, the talk show host with the eponymous TV show is the blessing of any pop star's career. WelcheMusic recently highlighted the surge in sales for Cheryl Cole's debut album following her visit to the show. The next star in line is Duffy.
The singer paid Skavlan a visit last week resulting in a 13-6 leap on the Swedish album tally. Her album Endlessly spends its eighth week on the chart, making a welcome rebound. The set bowed at No.4 last December, quickly falling out of the top ten. Her debut album Rockferry spent topped the Swedish album tally in 2008, remaining there for 72 weeks. The set spawned three hit singles:
"Mercy" (No.3)
"Warwick Avenue" (No.16)
"Rain on Your Parade" (No.32)
Endlessly has so far produced one hit single. "Well Well Well" spent one week at No.60. The single has fared better in Switzerland, Holland, Belgium, Finland and Italy where it reached the top twenty. In January 2010, WelcheMusic highlighted that Duffy would return to the charts with a new album.
UPDATED 02-06: This week, Duffy falls back 6-8 on the Swedish album chart adding a ninth week on the chart.
httpv://www.youtube.com/watch?v=R6UwmJRkjBs