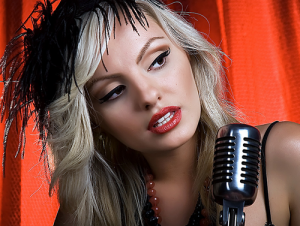 CHART SPOTLIGHT. So, what did Alexandra Stan sound like before 'Mr. Saxobeat'? As you probably already realized, we love to get down with Romanian dance music. Today we've revisited Alexandra Stan's first hit 'Lollipop (Param Pam Pam).'
'Lollipop' was released in 2009, a year ahead of 'Mr. Saxobeat.' She's added both 'Get Down (ASAP)' and 'One Million' to her list of hits. The singer reigns from Constanta and studied at the 'Traian' Lyceum in that very city.
WelcheMusic's venture into Romanian dance music also includes  Ellie White, , Edward Maya and Inna.
Read more about Romanian dance music via WelcheMusic: