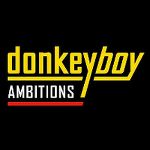 Raise a hand any Scandinavian who put on a Melody Gardot album before hearing her sing on the talk show Skavlan? We didn't think so. Melody Gardot's My One and Only Thrill immediately became a bestseller following her appearance on the TV programme.
[youtube=http://www.youtube.com/watch?v=hEdMHz80BVQ&hl=sv_SE&fs=1&border=1]
Norwegians are already familiar with Donkeyboy. The group reigns from Norwegian Drammen and was signed by Warner Music upon being discovered on MySpace. The debut hit "Ambitions" topped the Norwegian singles chart for 12 weeks, only to be succeded by the follow-up hit "Sometimes." Three additional singles from the debut set Caught in a Life have reached the top ten in their home country and now it's time for the group to reap the fruits of success in the rest of the world.  "Ambitions" has already charted in Sweden, having already spent six weeks on the tally. It has, however, only reached No.25 so far. But, be prepared. The song tops the current Apple iTunes chart, following the appearance on Skavlan.  Anyone else who hopes for a Gardot effect?