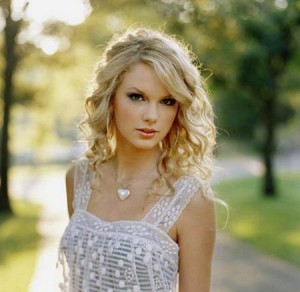 CHART SPOTLIGHT. Taylor Swift's 'Haunted' will be featured on the upcoming episode of True Blood to be aired this Sunday. According to Rolling Stone magazine, the show's music supervisor Gary Calamar wanted the show to stretch outside its usual rock and blues sounds that normally accompanies the show. The song was originally included on Swift's album Speak Now.
Watch Taylor Swift performing 'Haunted' on NBC's 'Thanksgiving Special' in HD

To date, five singles have been lifted off the Taylor Swift's set, the latest one being 'Sparks Fly' this July. The album has sold more than 3.5m copies in the US alone and debuted at No.1 upon its release in October 2010.
WelcheMusic highlighted the comeback of True Blood at the end of June.