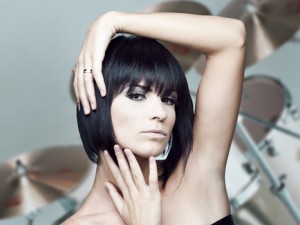 CHART SPOTLIGHT. Ellie White's club hit "Nu te mai vreau" is ready for international export. Dubbed as "Love Again," the Romanian singer will follow Alexandra Stan, Edward Maya and Inna. Ellie White was previously a member of the dance act DJ Project under the name Elena Baltagan. She has obviously changed it upon pursuing a solo career.
The English version
The Original
Ellie White – Nu te mai vreau by adyfitz
WelcheMusic previously covered Alexandra Stan, who followed her giant hit "Mr. Saxobeat" with "Get Back (ASAP)." We're also keeping a close eye on Inna's UK launch.
Read more about Romanian dance music via WelcheMusic: