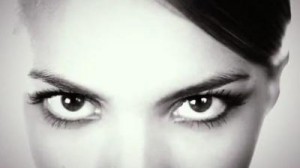 CHART REFLECTION. 'Call My Name' is the latest hit from the former Swedish Idol contestant Tove Styrke. Already a top ten seller on the Swedish iTunes tally, the track has also been picked up by the public service radio station P3.
Tove Styrke released her eponymous debut album via Sony last November. She has had a string of hits including 'Million Pieces,' 'White Light Moment' and 'High and Low.' The new track was recently premiered via the radio station NRJ.  Expect 'Call My Name' to be included on an upcoming album. Scandipop thinks it's 'quite in the same vein as "White Light Moment,"' while Swedish Stereo says 'it's much tougher than any of previous Tove's singles.'
WelcheMusic highlighted that New York Post paid a lot attention to Tove Styrke, saying that she was one of ten artists to keep track on during 2011. Not surprisingly, her record producers have also worked on tracks for Kylie Minogue and Hillary Duff.
Listen to 'Call My Name' and other music downloads via Spotify: